| | | |
| --- | --- | --- |
| | | |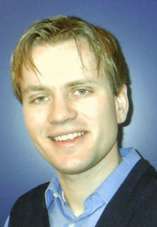 About this blog
This blog is published by Håvard Johansen (click
here
to download my CV) borne on 14th of November 1975 in Lillehammer, Norway. This blog has no political or religious agenda, and is simply meant to describe my life and
job in Shanghai
. The purpose of this blog is to keep family and friends up to date on my life, and activities
in China
, especially to those in my home country Norway. You are most welcome at any time!
As of beginning 2009, the blog counts some 650 postings, published over the last 3 years. To check on any specific month, just click on the month in the menu to the left. Each page only shows 10 images, and to see more press "next" at the bottom of the page.
The blog is maintained on a "batch blogging" basis, meaning it is mostly some days outdated, and any update will contain a number of images. All holidays (except one holiday in Thailand+ Cambodia), are all batch blogged thus showing the beginning to end : top to down. All post are accompanied by an English text, plus either Norwegian (recently), or Chinese. I strive to keep my blog informative with links / address, if you want to find more info / go to the places where I've been.
Shanghaiet definition
"Shanghaiet" is the Norwegian word for "Shanghaied", again derived from the verb "to Shanghai".
Shanghai (tr.v. shang•haied, shang•hai•ing, shang•hais) [American Heritage dictionary]
To kidnap (a man) for compulsory service aboard a ship, especially after drugging him.
To induce or compel (someone) to do something, especially by fraud or force: We were shanghaied into buying worthless securities.
Exerpt from Wikipedia:
http://en.wikipedia.org/wiki/Shanghai_(verb)
.
Shanghaiing was carried out by boarding masters, whose job it was to find crews for ships. Boarding masters were paid "by the body," and thus had a strong incentive to place as many seamen on ships as possible. This pay was called "blood money," [..]. These factors set the stage for the crimp: a boarding master that uses trickery, intimidation, or violence to put a sailor on a ship [those recruited by such means were said to be "shanghaied"].